A solution that adapts to your requirements
At OptimaSUITE we work hard to satisfy the requirements of our most demanding customers, those who require a CRM for sales management, a CRM for managing technical assistance or a CRM that does both.
of time management and company resources
of the performance and profitability of your sales and technical teams in real time
with all of your current systems
by the sales team and better quality from the technical service
by offering better and faster service
With our CRM you will increase your business' profitability
NO INSTALLATION
Our CRM is 100% Cloud
All the information required
for the development of
functions, with our without
coverage.
INTUITIVE
Thanks to its ease of use and its
intuitive design it makes it very
simple for teams to learn to use it.
NO LONG-TERM CONTRACT REQUIRED
Find out everything our CRM
can do for your company CRM
without the need for a long term contract.
Optimization, performance and efficacy
OptimaSUITE offers you solutions for the management of sales and technical service that are in line with the reality of your business. The functionalities that it provides were created in response to one major challenge: to improve the efficiency of your company's resources, creating a CRM that is based on the day-to-day activities of your sales and technical teams.
Our Sales Management CRM provides companies with a definitive and necessary change that will increase the productivity of their sales department.
More information
Request a FREE trial
Our technical service CRM was designed, conceived and programmed together with our customers, who offer technical assistance in the home.
Request a FREE trial
More information
Opinions from some of our customers...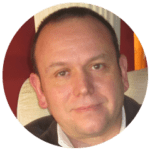 RELIABILITY AND TIME EFFICIENCY
"OptimaSUITE has helped our Company to gain reliability, save time, reduce the number of days for payment collection, achieve greater control over human resources in the handling of defects, etc. We at Tecnotrol want to thank the whole OptimaSUITE team for their professional attitude and personal dedication. The team behaved as if they were our own employees, with a high level of empathy that is not easy to find in IT staff, besides also having efficient sales management that means that they stick with you and remain constant even after the sale has been signed."
WE HAVE MANAGED TO UNIFY MATTERS INTO A SINGLE WORK SYSTEM
"With Optima Suite we have been able to unify all of our sales personnel into a single work system, combining all of our data in a single system. It is not just a CRM, I would like to highlight the great service they offer, responding the queries and resolving problems. They are always by your side!"
BALANCED AND VERSATILE
"OptimaSUITE is, in my opinion, a balanced and very versatile tool for sales management. It accepts changes quite easily and the support it provides for doubts and problems work very well and quickly. "
IT HAS BEEN CRUCIAL
"Optima Suite has played a crucial role in the growth of Eulen Flexiplán over recent years. It has shown itself to be a technological Partner that has given us a flexible CRM that can be easily integrated into our corporate systems and which allows us to have total visibility of the actions taken with our customers at all levels: sales, service, budget management and margin control."
WE HAVE BEEN ABLE TO IMPROVE AND STRUCTURE OUR INFORMATION
"Thanks to OptimaSUITE we have been able to improve and structure our sales information, thereby improving the service we can give our customers. Their technical support is quick and offers solutions that adapt to our needs."